This is why we offer 3 free and guaranteed parking solutions with a maximum distance from our hotel of 350 meters. Once you arrive, you will be sent to your assigned area: the choice may vary according to the availability. There is a private Parking, a fenced private Area 350 meters away from the hotel and Tourist section 350 meters we will pay on your behalf.

Forget about your car and let yourself be cuddled: the beach is right in front of you.

e are committed to provide our visitors with useful services in order to make their stay a pleasant one since their arrival.
Our free shuttle service to the historic center and Senigallia theme park stays open throughout June, July and August on Fridays, Saturdays and Sundays between 20,30 and 00,30.
 
The free and private shuttle service is also available for guests who arrive to the Senigallia Railways Station (for daily departures and arrivals).

In the Hall and in the Bar Room of Hotel Mareblù it is possible to view SKY's Entertainment, Sport and Football packages, the matches of the Serie A Sky championship of the 2019/2020 season, the Champions League, the 2020 UEFA European Championship and all the major European competitions. It will also be possible to view all MotoGP and Formula 1 events.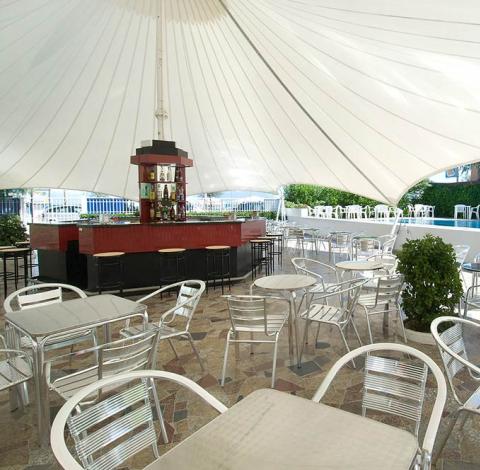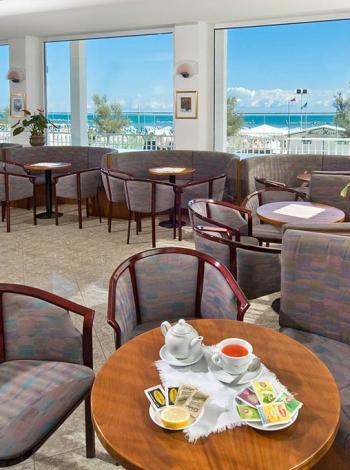 Other hotel comforts are:
Sea-view Bar and Hall
Controlled A/C in rooms, air conditioned Breakfast and Restaurant halls
Tv room with small Library
Garden with tensile structure
Bikes available for rent (daily ride with no time limits at 1,50 euro)